Course Setup
You choose the time
Choose the time date that works for you and your team.

Choose a Program
Choose and assign a program that fits the needs of your team.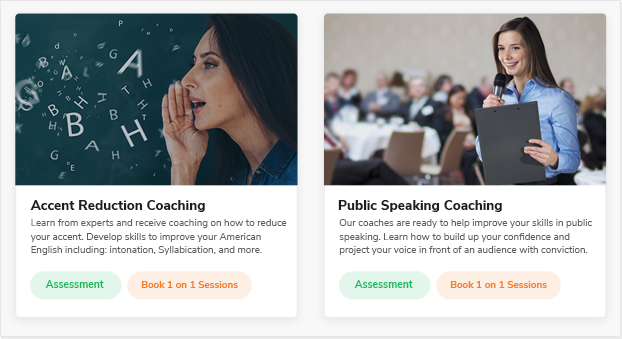 Access Free Resources
Get free access to our video library and coaching material.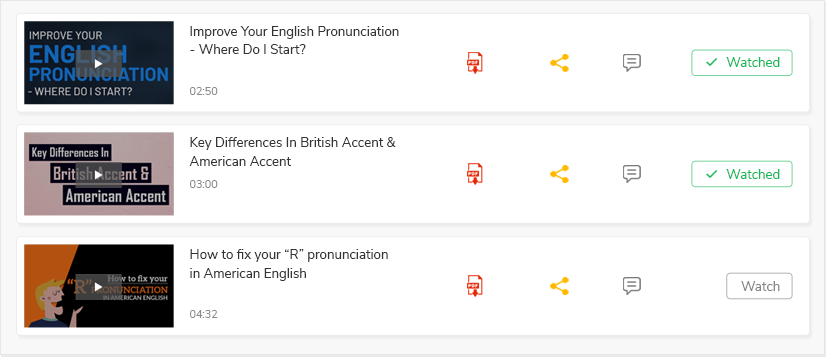 Choose Your Instructor
Choose one of our certified instructors to lead your course for your employees or customers.


Exercises & Evaluations
Throughout the length of the course, employees or customers will be receiving exercises that help accelerate their growth on top of performance evaluations to keep track of how each person is doing.


Course Schedule
This feature allows you to see the course schedule and when each employee or customer is set for the class. You can see in advance and also see in the past on which exact class they have taken.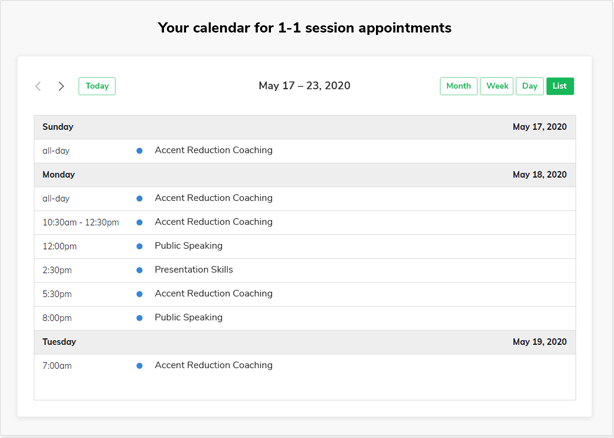 User Management
Check in on the progress of your employees or customers and see how they are doing. You can see the classes they have taken and the classes they have left to finish.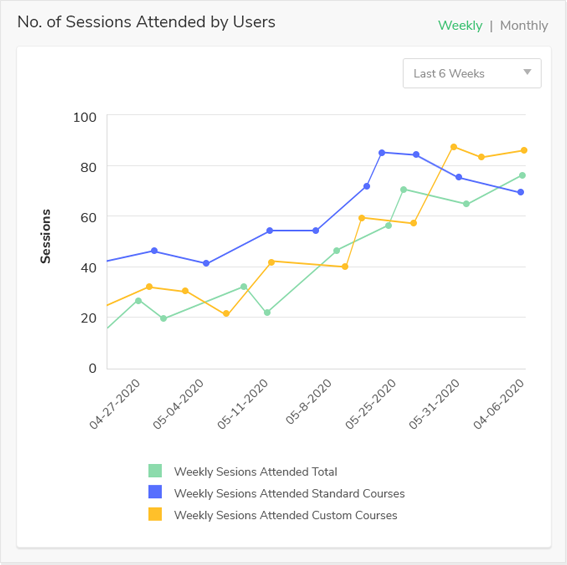 User Experience
Track the right data on your employees or customers on their current progress in the course.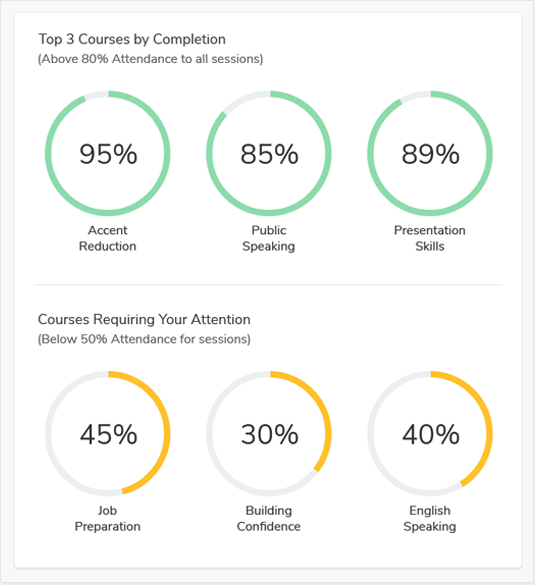 Messaging
Message employees, customers, or coaches using the messaging feature.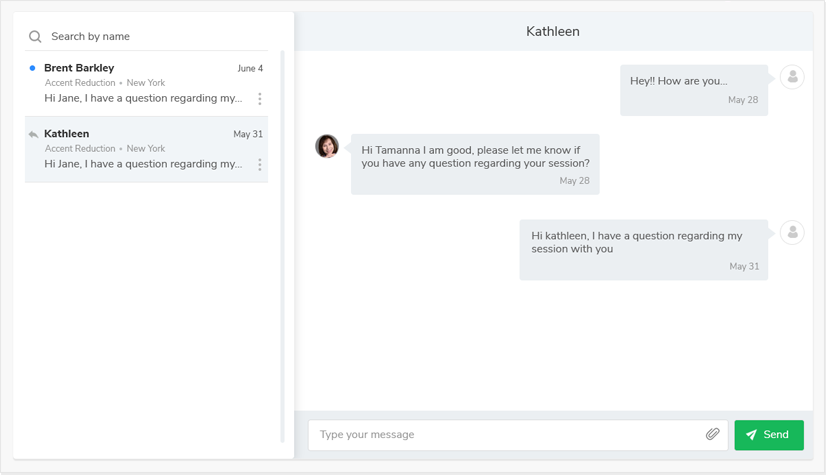 Engagement & Feedback
See how the employees or customers are engaging with the course. From the classes to exercises, you'll be able to monitor and see their feedback.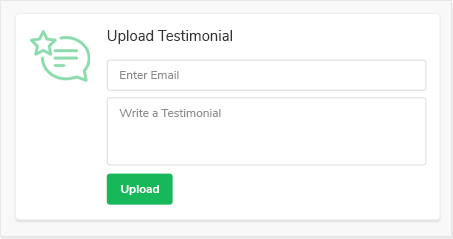 Billing & Payment
Easily make payments and track the cost breakdowns.